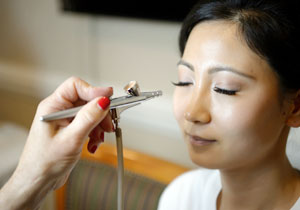 As a past bride and owner of a New York based business, I'm here to say that Pam is the best make-up artist I've ever worked with! She did my wedding years ago and I now use her for every event, podcast and photoshoot I can. She's the only artist that I trust will be perfect 100% of the time. She is amazing at using an airbrush technique that makes my face feel like I don't even have make-up on but she also has an amazing ability to ensure that I look like myself, just a much better version of myself-only elevated! I also enjoy Pam's personality so much, which is an amazing bonus. She's absolutely the best and I can't recommend her more!
Vickie S.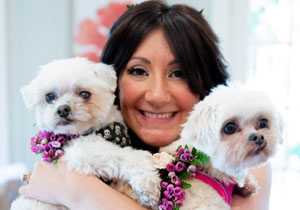 Pam, I cannot thank you enough for your kindness yesterday. There is so much I want to say and write as we are hustling to pack for our honeymoon! I am speechless and humbled. Above us all feeling so incredibly beautiful, your help with my nieces and helping them to feel special made my heart even happier. We have more to say and will write the review to end all reviews when we get back but I wanted to make sure I let you know before I went how special you made our day. Thank you, thank you! ❤❤
Samantha L.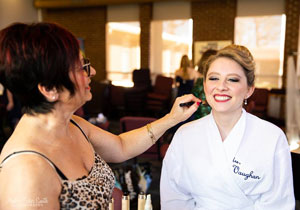 When circumstances required that I find a new makeup artist only 3 weeks before my wedding, Pam was miraculously available. She took over 3 hours with my trial run, and made sure I was happy with everything we did. My wedding day was amazing! People kept saying I looked stunning and fit for a bridal magazine ☺ Everyone who got makeup from her looked amazing. The very last guests I was chatting with at the end of the night commented on how flawless my makeup still looked after many hours, tears, and dancing. I am SO grateful to Pam for coming through for me when I was desperate and for doing such an incredible job on everyone. She was professional, responsive, and easy to work with. I highly recommend her!
Alyssa B.


Amazing service at a competitive price
Pam is the best! She is so kind and is very intentional with all she does and communicates while you work with her! She explains what she is doing while she is doing it, and I loved that she asked me about my normal make-up routine to use that as a baseline! Her hairstylist Morgan is also the sweetest and made sure I completely loved my hair before letting me out of the chair. They also did an AMAZING job on my bridesmaids and mom. Their prices are super competitive, and I highly recommend Pam and OnLoKion to any bride!
Lauren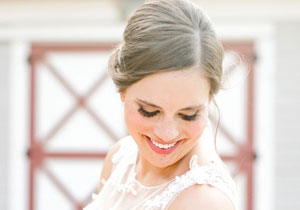 I cannot say enough good things about Pam and OnLoKtion Makeup. Pam and her staff did my hair and makeup for bridal portraits and then hair and make up for bridesmaids, my mom, and myself day of. She was so easy to coordinate with and I loved being able to do a complete trial during my portraits. She thought of absolutely everything and made sure I was 100% happy before moving on with anything else. Her hair stylists are phenomenal and made getting through 10 girls hair look like a breeze! I would recommend OnLoKtion to ANYONE getting married 🙂
Shannon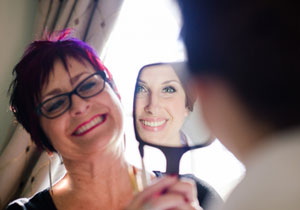 Please click here for additional reviews on WeddingWire.